BARREFIT classes are suitable  for anyone who wants to keep the body moving and stay healthy. We will build strenghth, flexibility, stability and stamina all together. You do NOT need any ballet or barre experience. Just grab some water and meet me online for a workout!
At the moment all live classes are put on hold. You can still buy pre recorded barre classes which you can do in your own time.
LIVE BARREFIT CLASSES
The LIVE Zoom BarreFit classes 1 hour long. If the times do not work well with your schedule you have the opportunity to buy a new PRE-RECORDED BarreFit class every single week.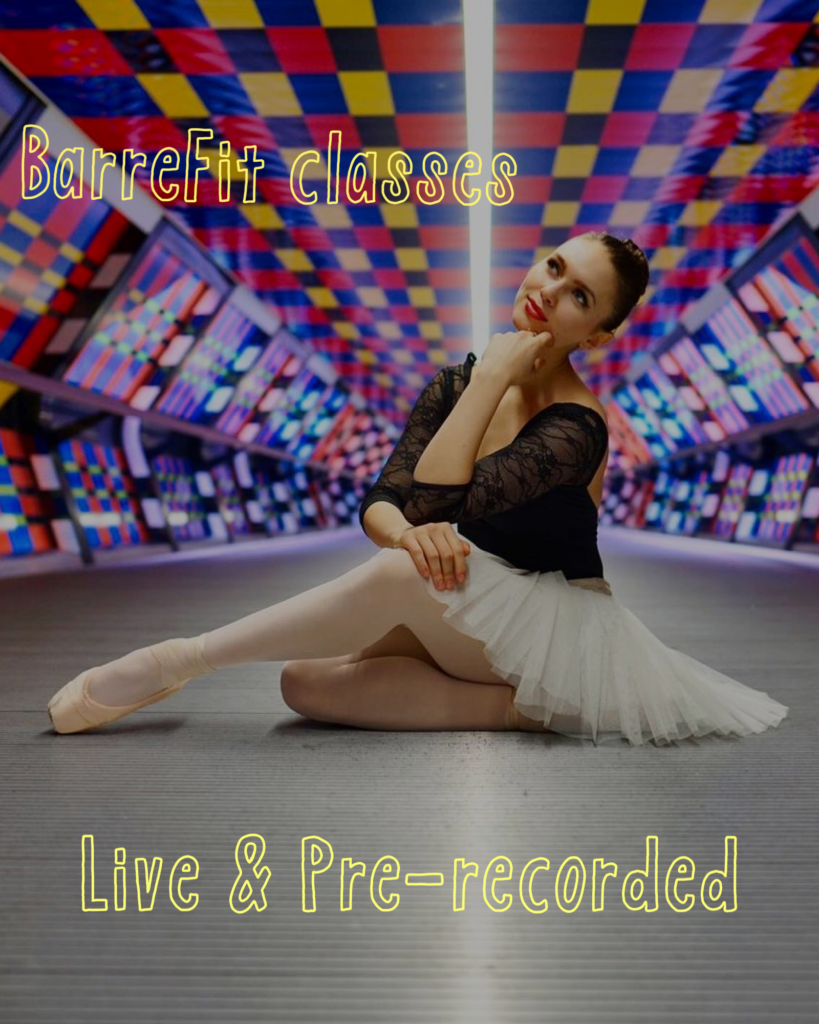 How does it work?
Once you have chosen your class package just click on "Pay here" which will take you to PayPal payment. Please write your full name in the payment description. The class Zoom link will be sent on your email address.
If you are unable to pay via Paypal please click here and chose a different payment option suitable for you.